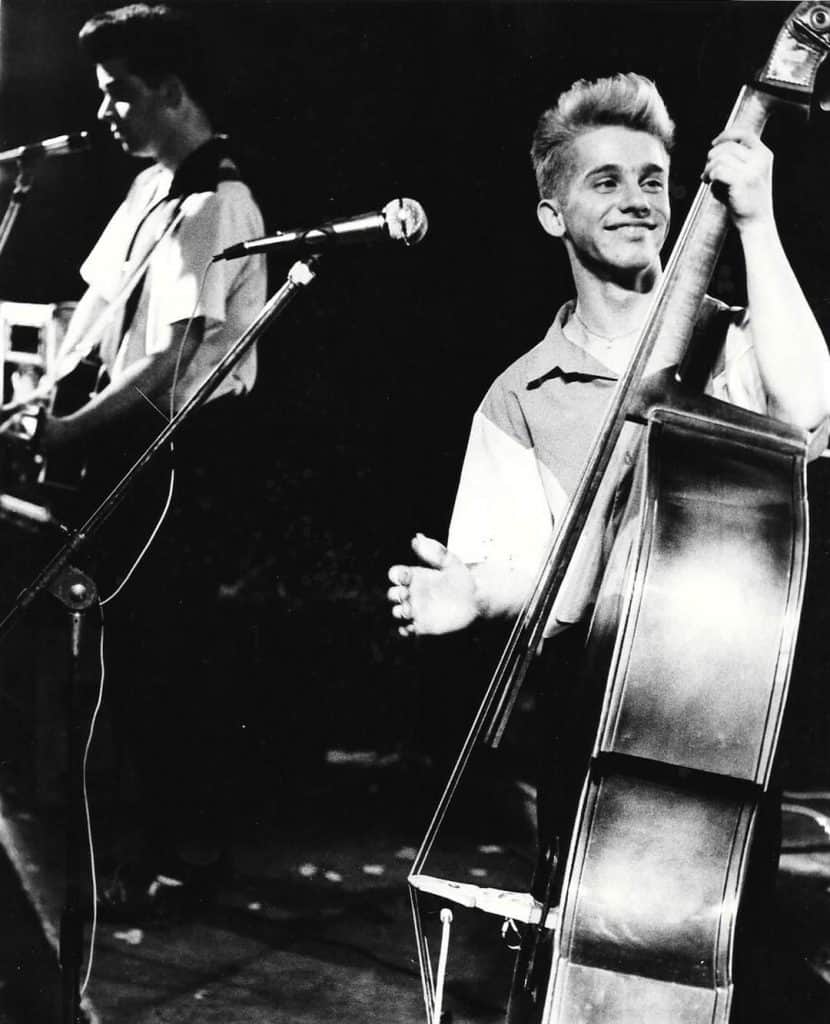 Double Bass
Bass Guitar
Record Producer
It is hard to imagine, but it is true to say that I have been working as a musician for nearly forty years. My journey started straight out of school, as soon as I could perform. The picture on the left is an old photo of Mike Sanchez and myself with my first band, 'The Rockets'.
I am currently working with several bands most notably Andy Fairweather Low and the Low Riders, the American blues singer, Mud Morganfield, Ben Waters, Adam Sweet, Ali Maas & Micky Moody.

Over the years I have worked with hundreds of different bands and musicians. Some of the most memorable names I've listed below; they also reflect my musical roots and interests.
These highlights include live work and record sessions for albums, film and soundtracks. Such names as Carl Perkins, Jeff Beck, Robert Plant, Billy Lee Riley, Champion Jack Dupree, Jools Holland, Lowell Fulsom, Roscoe Gordon, Andy Fairweather Low, Ben Waters, Tom Jones, Little Willie Littlefield, Van Morrison, Lisa Mills, Mick Fleetwood, Paul Rodgers, Chrissie Hynde, Akarsha 'Aki' Kumar, Mike Vernon, Jimmy Page, Scotty Moore, DJ Fontana, Ben Carr, Ronnie Wood, Jimmy Copley, Eric Clapton, Lulu, Ray Davies, Brian May, Imelda May, Giles Robson and Mark Knopfler.
Whilst I am known for my freelance double bass and bass guitar work, I am also experienced in record production and band management.